When you work with Juno Nottingham you can expect a first class customer centred service supported by years of experience and research in design and site technology."We are very customer focused ensuring our customers are always in touch with the process and progress and can contribute right up to website launch."
Our web development skills are second to none, working on government projects that make key decisions. Full dynamic websites can be created very quickly with a keen I for quality. We complete all the work inhouse to ensure continuity.
Our Policies
* Well-designed websites.
* Enhanced brand imaging.
* Make a small business look bigger.
* Build visitor confidence.
* Increase willingness to buy.
* Whatever business you're in, Webmaster world SEO Expert can deliver the right Internet Marketing System to put your products or services in front of more qualified customers on the Web
Development Model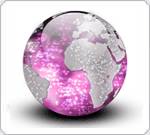 Development Metho's
The MIRROR TECH team of developers specialise in building dynamic database-driven websites. Operting from our base in Chennai we design and develop websites with eCommerce facilities, CMS editing tools, databases and interfaces that allow our clients to interact and modify their web sites with ease. Our programmers can build applications that talk to your existing customer databases and accounting software and develop websites that fulfil orders as well as taking them.