Mirror Technologies is the global leading provider of advanced embedded solutions for the communications networking and commercial systems markets. Through intimate customer collaboration, and combining innovative technologies and industry leading architecture, MirrorTech helps OEMs, systems integrators and solution providers bring better products to market faster and more economically.

Mirror Technologies's products include embedded boards, platforms and systems, which hare used in today's complex computing, processing and network intensive applications. Everything we do is geared towards understanding our customers' strategies, anticipating their needs, and collaborating with them to develop solutions which enable them to improve their time to market and reduce their total product costs. MirrorTech employees are passionate about our customers, and consistently innovate and invent new technologies for today's and tomorrow's world.

Mirror Technologies focus on people goes beyond what we do for our customers; it impacts everything we do for our employees. MirrorTech is dedicated to creating the best possible working environment. That's why we offer a highly competitive Total Rewards package including: base pay, bonus, benefits, work/life programs, as well as professional development opportunities.
Our web development skills are second to none, working on government projects that make key decisions. Full dynamic websites can be created very quickly with a keen eye for quality. We complete all the work inhouse to ensure continuity.
Our Policies
* Well-designed Products.
* Enhanced brand imaging.
* Make a small business look bigger.
* Build visitor confidence.
* Increase willingness to buy.
* Whatever business you are in, Webmaster world SEO Expert can deliver the right Internet Marketing System to put your products or services in front of more qualified customers on the Web.
Current Offers -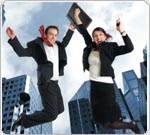 Development Methods
Mirror Technologies, a team of developers specialise in building dynamic database-driven websites. Operating from our base in Chennai we design and develop websites with eCommerce facilities, CMS editing tools, databases and interfaces that allow our clients to interact and modify their web sites with ease. Our programmers can build applications that talk to your existing customer databases and accounting software and develop websites that fulfil orders as well as taking them.
Thinking About Your Future ?